Presented by NALIP & Latino Lens:
Narrative Short Incubator for Women of Color 2022
Malea Emma Tjandrawidjaja (
After Yang
)
Cairo Zion (
American Ninja Warrior Jr.
)
Abigail Lopez, Daniel Girdo & Fanny Lawren
When a 13-year-old Chinese-American girl has the opportunity to go skateboarding with her crush, it comes at the cost of abandoning her little sister.
On an afternoon when ROSIE is skateboarding, she drops into her mother, KIM's dry-cleaners and is tasked with delivering her 6-year-old sister, AMY's forgotten lunchbox.
When Rosie arrives at school to pick up her sister, she runs into two skater boys: her cool crush SKYLAR, and his rambunctious best friend COOPER.  
Trouble ensues when Rosie joins up with the boys, as they welcome her in, Rosie must choose between her family responsibilities or her new skate crew.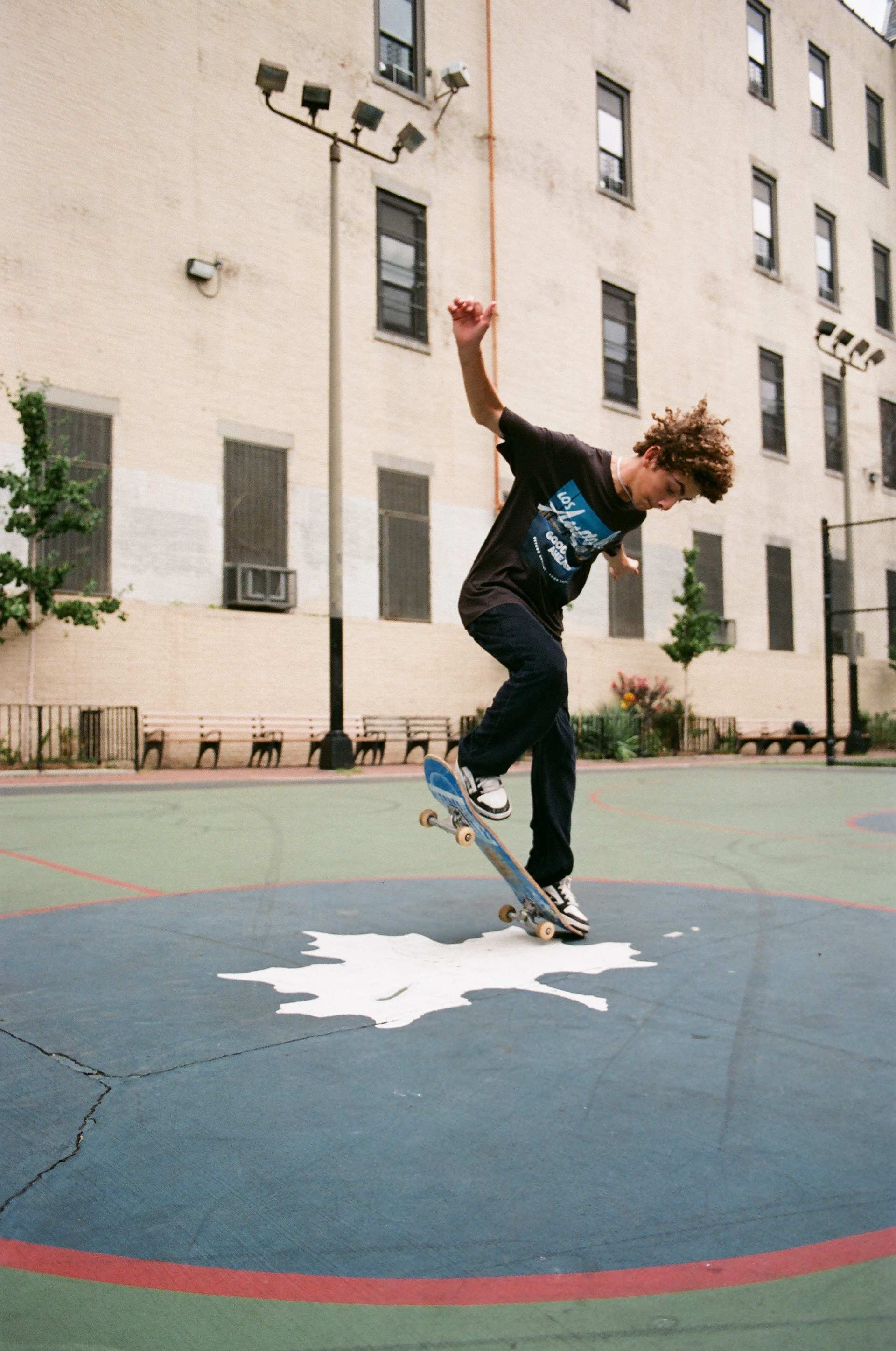 Still Photos by Luna Cristales
Innocence, young love, complicated beliefs about oneself, and relationships with family are all budding issues that tend to feel larger than life growing up.
When writing "Sunflower Girl," I drew inspiration from memories of my past as a young teen growing up in New York City, and from my family history as Cantonese immigrants who owned a Chinese laundry storefront in Brooklyn during the 1970s. 
When the COVID-19 pandemic swept the country, American news became inundated with stories of discrimination and violence against Asians.  Wanting to steer clear of showcasing hate and suffering, I felt moved to tell an uplifting and personal coming-of-age story that explored the universal experience of growing pains from the perspective of a young Chinese-American girl in New York City.
Americanism coming in contact with the Asian American experience is the greater theme that I'm exploring.  Where Americanism seeks to devour the other, "Sunflower Girl" offers a tender, yet complex slice of Asian American life through the lens of the female gaze.